News & Events
NEW! Paint Your Own Pottery ... details here
Plan a Party! Organize your next birthday party, bridal shower, church or scouting event at Sawmill Pottery. We will help you plan a custom designed, original and creative event
Visit and shop:
Monday 10-4
Tuesday 10-9
Wednesday 10-9 Thursday 10-9
Friday 10-8
Saturday 10-4
Sunday 12-4

Paint Your Own Pottery
Hours change from
week to week.
Please call for current hours.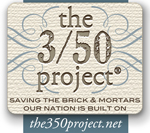 Welcome to Sawmill Pottery
Sawmill Pottery is a working studio for the community, offering classes and workshops for all ages and abilities.
We had such an amazing experience in May that we're going back!

Italy Like a Local: Pottery, Food and Culture
May 1-10, 2019 VASTO, FAENZA & ORVIETO
Pre-trip option in ROME April 28-30
This trip is not your average Italian tour. While we will visit some tourist sights, we will spend more of our time actually engaging with locals- eating dinner with families, spending time with potters in their studios, etc.
If you are looking for a trip where you'll just run around to each and every tourist attraction to take a selfie, this is not your trip. If, however, you're looking for a deeper experience- one in which you'll make new friends, experience meals the way the locals eat, and really get involved in Italian life, come along. We will show you a side of Italy you might never see otherwise.
Interested? View the detailed itinerary and pricing here...
For more on what's been happening at Sawmill Pottery, visit our News Archive and Scrapbook pages.
We also have an on-site gallery, showcasing & selling select works of our own potters plus other local artisans making jewelry, sculpture and more.
Join us for :
Adult classes and workshops at all levels and many techniques
Kids classes & school vacation "Clay Camps"

Events such as Artists Open Studio Tours, Artisans Markets, Gallery Strolls & more
Located in Connecticut's "Quiet Corner" in scenic downtown Putnam, Sawmill Pottery's studio and gallery is within walking distance of antiques shops, boutiques and great restaurants.